Cosmetics as Christmas closes, we say goodbye to sumptuous feasts, booze, nougat, shortbread, and endless excesses (well deserved, yes) that aren't always good, either for our bodies or our skin. And now? No panic! All you need to feel good and comfortable again is a little willpower and this selection of "detox" products to help you get there. Sign them!
Start With A Facial Cleansing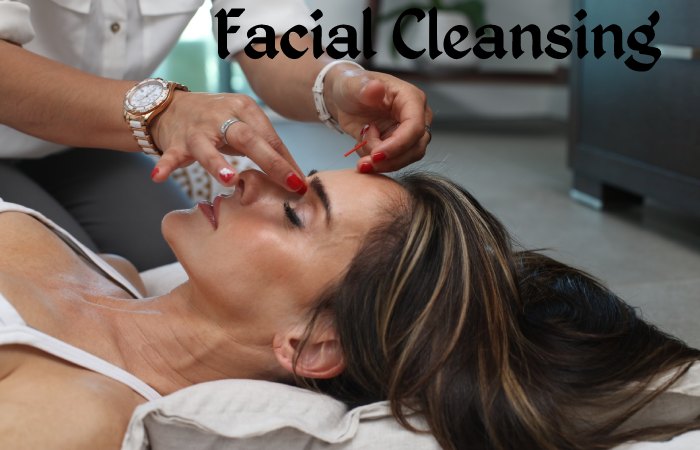 To restore the brightness and hydration of the skin, an important step is necessary: a good cleansing. Medik8's Clarifying Foam Oil-Free AHA / BHA Cleansing Foam (29 € on mumona.com) fulfils this function satisfactorily, especially on acne-prone skin, thanks to its micro-exfoliating and antibacterial particles that can remove fat, make -up and remove everything.
The impurities do not let your skin breathe. In addition, the combination of salicylic acid, mandelic acid and tea tree oil contributes to deep cleansing and draining of the pores, prevents swelling and has a calming effect.
A Purifying Mask Cosmetics
Do you want to continue to Complete your facial cleanser by enjoying a mask capable of cleansing, purifying and toning your face? Benamôr Purifying Face Mask (€18 at mumona.com), formulated with organic ingredients, with pink and white tone, can absorb skin oil without drying the skin and maintaining its natural balance.
Revitalize Your Body Skin
Often we focus on the face and neglect body care. Aromatherapy Associates Revive Natural Exfoliating Scrub (€58 on mumona.com) prevents this from happening again, thanks to its key ingredient, fine salt, which provides a deep cleanse (as well as an unforgettable experience).
Other great ingredients include coffee, which has antioxidant properties—pink grapefruit. Which stimulates blood circulation, and almond oil, which provides calm and softness.
Goodbye Fluid Retention
Goodbye Cellulite by Akori (€32 at mumona.com) is the treatment to combat one of our greatest fears: the increase in fluid and fat accumulation that we notice after the holidays. Its draining action is more than proven. And it is a cosmetic used in the cabin to carry out anti-cellulite treatments.
Thanks to the mixture of highly effective active ingredients it contains. Such as hazelnut oil, almond oil and oregano essential oils, which helps you dissolve excess local fluids. Improve the appearance and texture of the skin, as fine and restore its elasticity, giving it firmness and softness.
Get Your Hair Back
Increasing the consumption of fatty foods affects the skin. And our hair can also be affected, looking dull and even more greasy. The kin cosmetics package Kinessences Detox (€ 37.85 on mumona.com) consists of a shampoo, a mask and a smoothie. The detox and antioxidant plan are focus on hair.
Based on five natural fruits such as dates, guava, black currants, goji and quandong. These products will not only revitalize and protect your scalp. But will also cleanse it and rid it of stress and all accumulated toxins.